Art Exhibitions
Residents of Coos County Nursing Home Display Artwork at St. Kieran Arts Center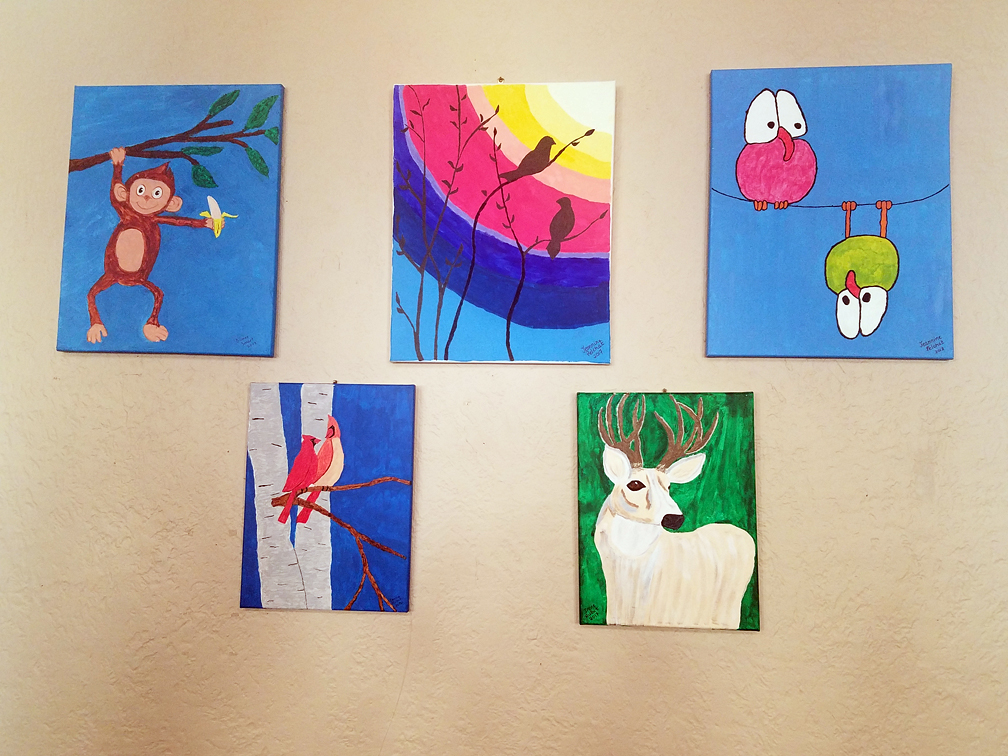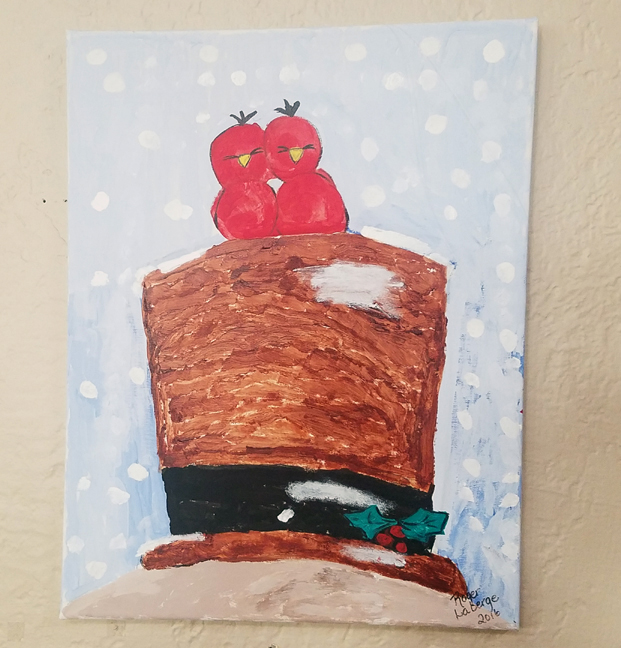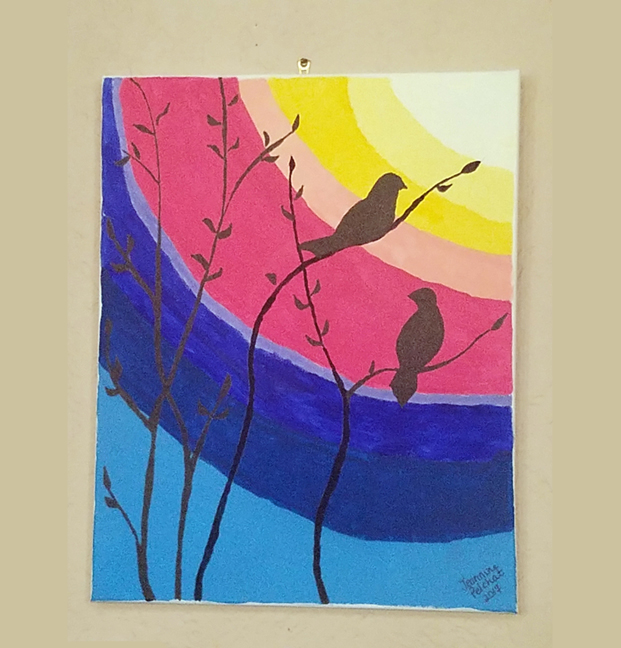 This unique art exhibit is a collaboration between Arts Center Executive Director, Monique Lavertu and Coos County Nursing Home Activities Director, Diane Booth. The idea came from a visit to the nursing home by the North Country Bell Choir to perform for the resident's annual Christmas tree lighting ceremony. While assisting with clean up at the end of the celebration, Monique noticed the art work that was adorning the walls in the home's corridors. "I knew right then and there that I needed to have those or similar items in the community arts center," Ms. Lavertu stated, "What a great show of community and the arts!" She made contact with Ms. Booth to inquire about the possibilities and, as they say, "The rest is history!"

"These pieces have touched me somehow. I don't know a single artist in person, but to know that they are here in our community and that the arts are still a part of their lives, well, it's moving is all and I'm going to hold onto them until at least September if they'll let me."

Since the works have been on display, Ms. Lavertu has received many positive comments about the exhibit. A couple of the artists have even made the trip over to the center to see their works with family members. Although, not technically a "for sale" display, there have been a few inquiries. "Perhaps it's something that we'll look into for the future," claims Lavertu, "Maybe that's how these local artists make their mark. We non-profits have to stick together!" she says with a twinkle in her eye.
Permanent Exhibition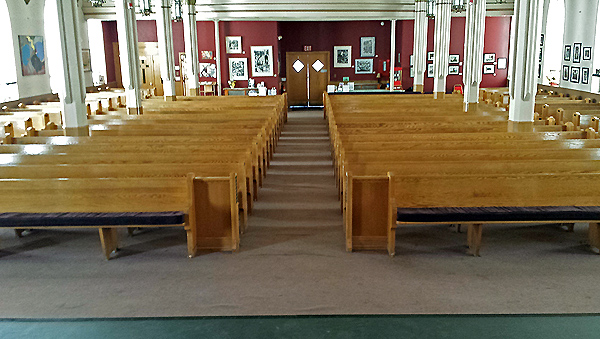 SCRAPBOOK EXHIBITION
Celebrating the History & Story of St. Kieran Arts Center
Receive Advanced Notice & Info ~
By providing your email address and/or LIKING us on Facebook, you will receive advanced notice of upcoming events as well as current arts information being shared by other community arts organizations.